LUXURY ZION ACCOMMODATIONS
LaFave is the ultimate destination for luxury accommodations while visiting Zion. Units feature modern design, a living room, full kitchens with Bosch stainless appliances, a dining table, and quartzite countertops.
Our villas are very spacious: the average unit is 1252 sq. ft. All villas include European glass door walk-in showers, private bedrooms, washer/dryer, and an outdoor grill. Each unit features a private patio or deck with stunning views of the soaring red sandstone cliffs of Zion.
LaFave is located in the heart of Springdale, the gateway town into Zion. LaFave sits just 1 mile from the main Zion entrance, and features a Zion shuttle stop directly in front of the property.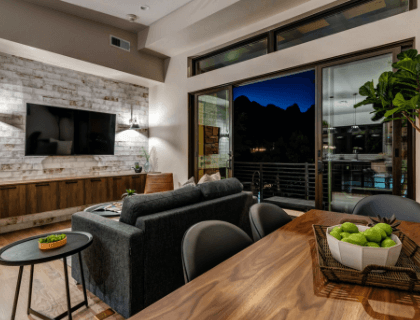 LUXURY VILLAS
Full kitchen
856, 1,004, 1,472 or 1,848 sq ft
2-3 Bedrooms / 1-3 Bath
Sleeps: 2-10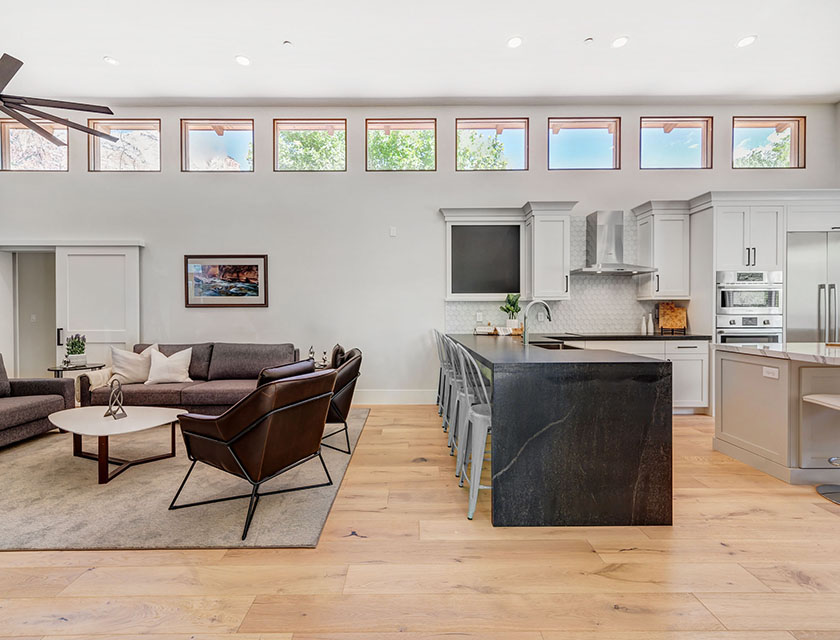 LUXURY HOMES
Full kitchen
1,308, 1,920, or 3,228 sq ft
3-6 Bedrooms / 2-4 Bath
Sleeps: 4-16
LaFave is more than just a luxury vacation resort
LaFave is a place where we have obsessed over the details. It is a sanctuary where you may enjoy the beauty of Zion National Park right from your own private balcony. LaFave is a work of love. We continue to build our dream here in Zion and take great joy in sharing this magical place with our guests.
We hope you enjoy what we have created.
BRAND NEW LUXURY ACCOMMODATION IN ZION
VILLAS, HOMES, AND SUITES
LaFave is recognized as the #1 luxury lodging choice for visiting Zion National Park. For over 5 years, LaFave has provided the highest quality guest experience in Zion. We have the finest luxury villas, suites, and home rentals. And with the recent addition of our stunning pool, we now offer the complete resort experience.
Located just 1 mile from Zion entrance, with a Zion shuttle stop directly in front of the property.