THE RESTAURANTS ON OUR LIST ARE THE BEST ONES IN TOWN
Similar to our hiking guide which presents only the best hikes in Zion, our LaFave restaurant guide does the same. Rather than give an exhaustive list of ALL of the restaurants in Springdale, we are only going to present you with the best options. There will be some who disagree with our curated list — but these are the places that we actually eat at time and time again.
Springdale restaurants have been known to be "hit or miss"— here we give you all the hits (and skip the potential misses). So with the mock-pretentious air of a Michelin reviewer, we give you our unbiased opinions on where to find the best food while visiting Zion.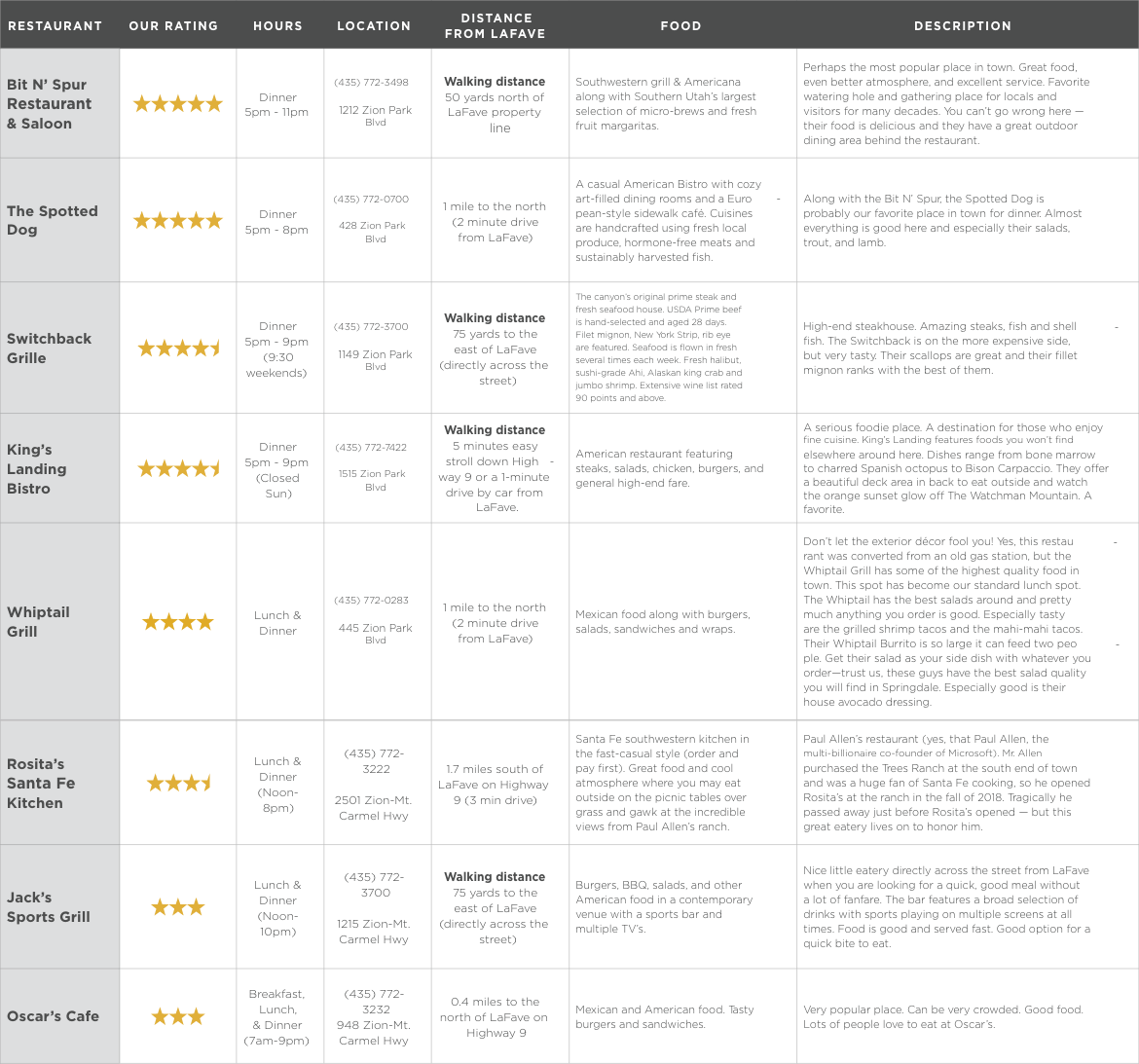 COFFEE SHOPS & LIQUOR STORE

RESTAURANT GUIDE
THE BEST LOCAL RESTAURANTS
Springdale might be a small national park town, but it punches above its weight when it comes to inspiring cuisine.
Home to gastronomy more likely to be found in Chicago than in a small Utah town. Springdale hosts a wide variety of great restaurants.
Stick with our restaurant guide and you can't go wrong.