3 OF THE BEST MOUNTAIN BIKING TRAILS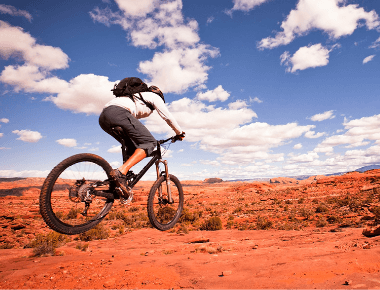 1. JEM TRAIL (13 mile trail)
If you're looking to go fast, enjoy the views, and not worry about climbing too much, while still getting a nice section of technical switchbacks in, then the JEM Trail is for you. There are a variety of beginner/intermediate to advanced options, with quick little splits along the trails for the advanced mountain biker. JEM is a classic of the area, and has been thoughtfully designed with mountain bikers in mind— plenty of flow and fun bermed corners.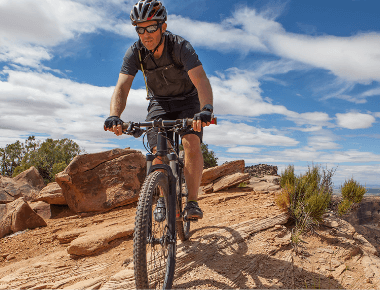 2. GOOSEBERRY MESA TRAIL SYSTEM
Perhaps one of the most well-known trail systems in Southern Utah for its world-class trails full of technical singletrack, rolling slickrock, and incredible views of Zion National Park. The trails are well-marked with signs at the junctions and spray paint markers on the slickrock to keep you on track. You'll get both the challenges and rewards of riding on the bare rock. With miles of singletrack that can be linked together on the mesa, there are options for beginner to advanced riders.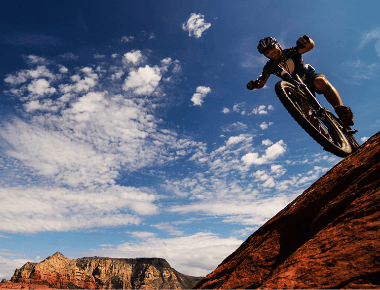 3. THE WHOLE GUACAMOLE
(11 mile loop)
Advanced trail that offers a good challenge with amazing views. Guacamole has a little bit of everything for riders. Start on slickrock and move to singletrack as you venture further out on the loop. The outer loop has some very nice singletrack.